I Live to Make Your Wildest RC Dreams come True !?!


Come Fly With Bernie Nepper
Apple Valley, CA USA
Benefits of joining the BernieNepper's Radio Control Flunkies include:
Sorry - Nothing - But
BernieNepper will beat any RC clubs promises or your first crash is Freeeeee!



As of 08 2013 i was is a Unity3D indie ??Programer/Developer??
$xx - cost of assets / training ~ $594 total through 10/2015
All 174 Unity3D Programs/games 08/2013-10/2015 Clickie Here !!




Retired Electrical Engineer EE "71 Georgia Institute of Technology, 'I'm a ramblin reck'
2008 High Desert FUN FLY Champion

Want to email bernie click mailbox



1. Will loan you a Beo-Bot Robot - to build - to learn ROBOTIC basics.
2. Will Loan you A micro-processor project board - to learn microprocessors.
3. I speakie mathematics - will translate.
4. I speakie PC - will translate.
5. I speakie Electric and foam airplanes.
6. Like what you see? I is bee do webmastering, will share.
7. I bee do ADOBE photos and video - search bernienepper at 'youtube'.
8. I bee do Unity3D - indie ??Programmer/Developer??.


=-=-=-=-=-=-=-=-=-=-=-=-=-=-=-=-=-=-=-=-=-=-=-=-=-=-=-=-=-=-=
- BernieNepper Can Enlighten You -
click and visit my YOUTUBE site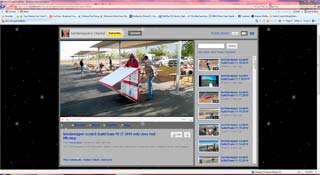 You like a kitties ?





Questions, comments, suggestions, and neat hacks are
SOMEWHAT welcomed!
Want to email WebMaster click mailbox

Last Updated 01 27 2016 0726hrs Bernard J. Nepper